Welcome To Outdoozie.
Home and garden décor lovers are quickly discovering Outdoozie's unique collection of hand-blown art-glass and glazed ceramic oil lamps, tabletop firepots and solar accent lighting.
Outdoozie glass solar orbs softly illuminate garden paths and flower beds by capturing the sun by day, providing a colorful glow by night.
Artistry and function come together in a wide range of tabletop fire products that add ambience to every outdoor occasion.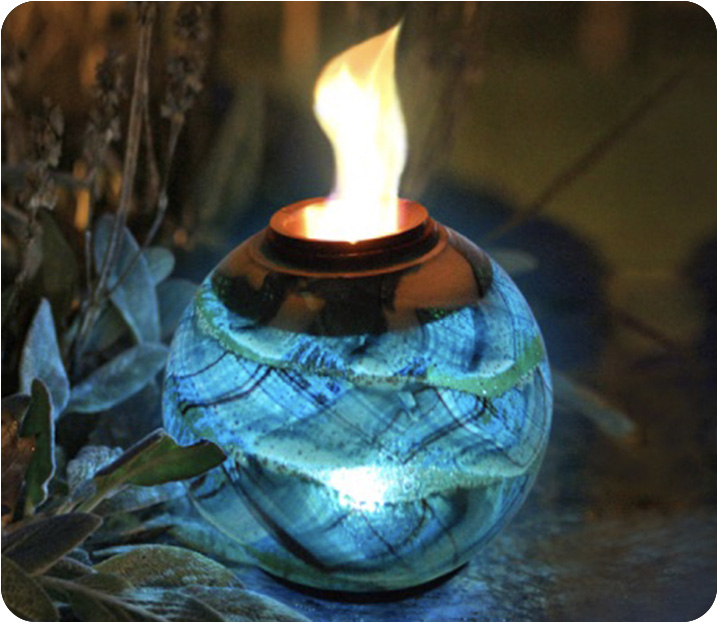 Solar Fire Pots
Combine the beauty of handcrafted solar powered art glass with the ambiance of table-top fire. After the sun sets, the flame provides soft illumination through the evening.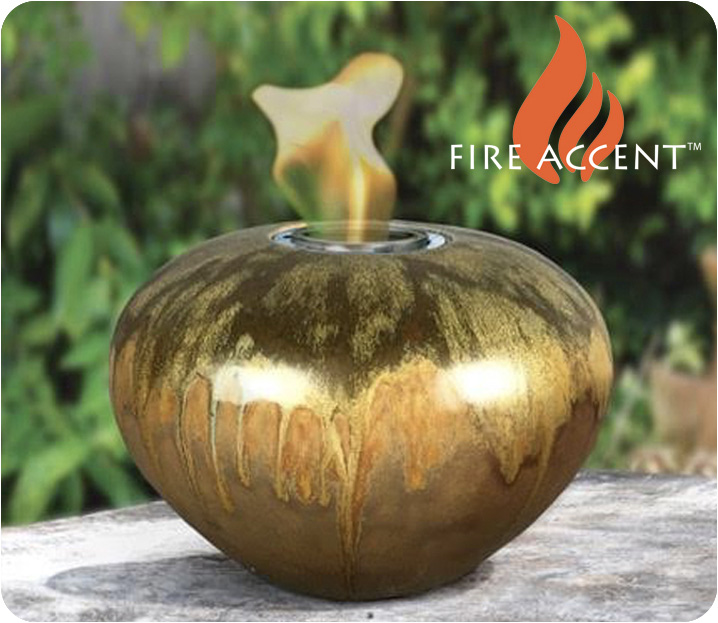 Ceramic Fire Pots
Each a work of art all its own, ceramic and hand glazed fire pots will light up your outdoor table setting. Burns convenient, easy to use Fire Accent™ solid fuel gel in single use cans. Includes metal snuffer for easy extinguishing.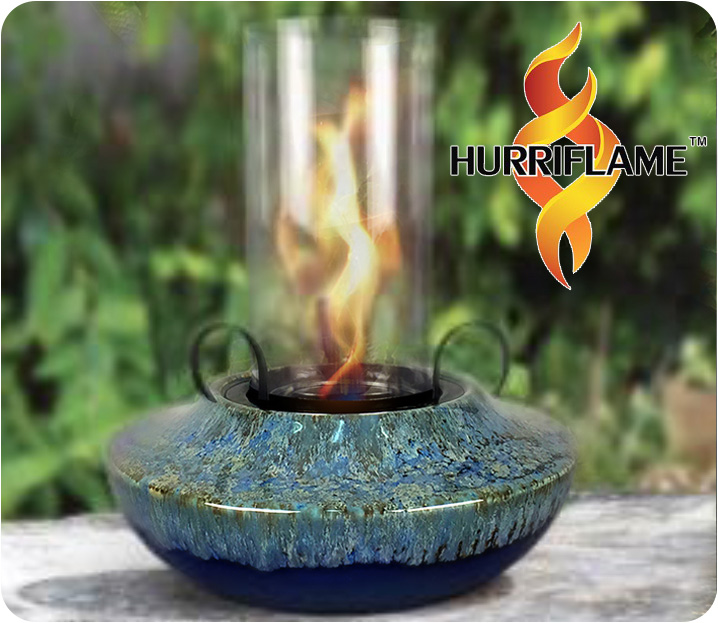 Hurriflame™
Our proprietary swirling vortex flame is featured in a variety of beautifully crafted hand-glazed ceramic bases in assorted shapes and colors. Burns convenient, easy to use Fire Accent™ fuel gel in single use cans.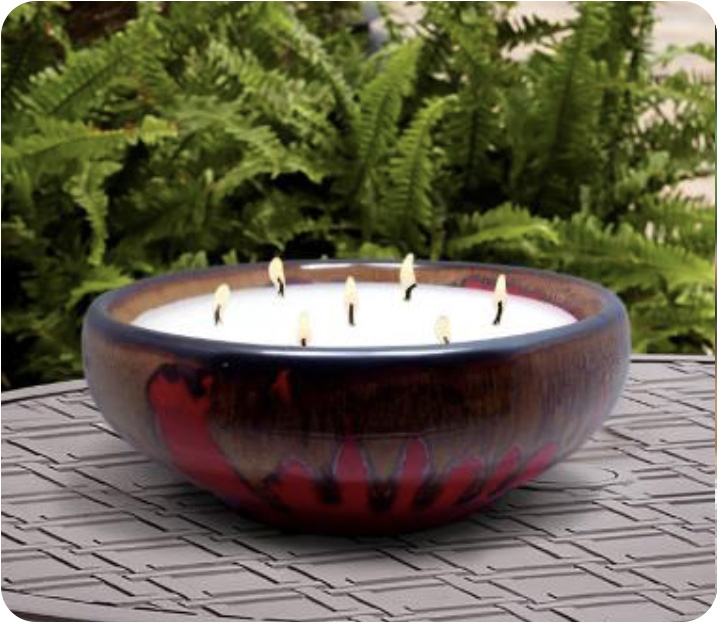 Citronella Candles
Our citronella candle pots are perfect for outdoor entertaining.
We feature a host of sizes, designs and colors in single or multi-wick options.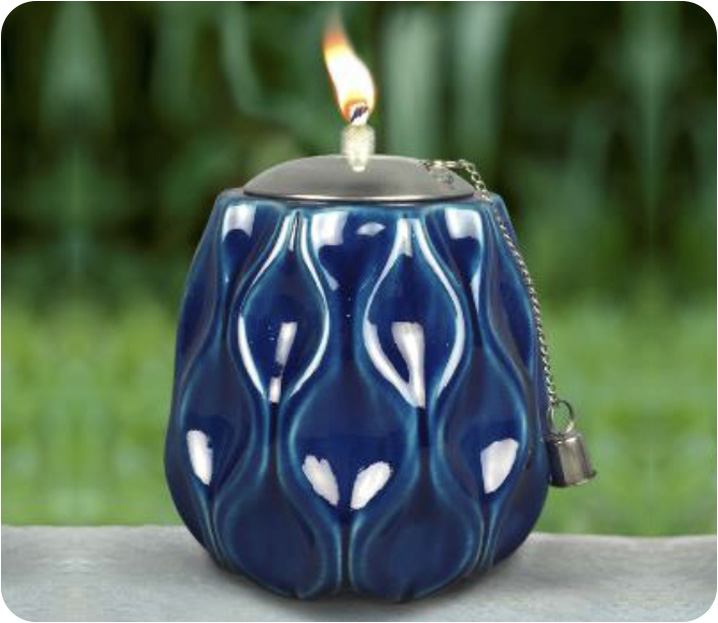 Tabletop Oil Lamps
Add ambience and accent light to your outdoor entertaining with hand-crafted ceramic oil lamps in a variety of designs, colors and shapes.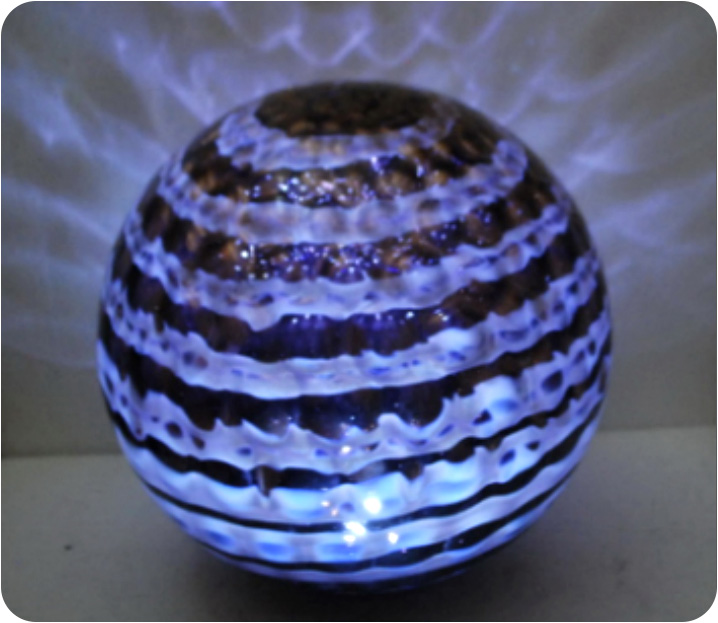 Solar Lighting
Lit by LED's powered by tiny solar panels, colorful hand-blown glass orbs are beautiful by day and glow at night. Vibgrant double-layered glass – no two are alike whether displayed on your tabletop or nestled throughout the garden.